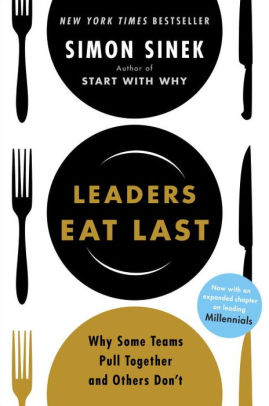 Look at a Book written by Jodi Morris.
Jodi champions leadership development, girls education, and global investing. By introducing people to global ideas and experiences, she enjoys helping individuals think differently. Jodi is the founder of Connecting Growth Globally, leading a "portfolio career" as an advisor to impactful investing firms and non-profits, a success coach to mid-career professionals, a curator of Global Leadership Trips, and an investor, writer, speaker, and mentor. A perpetual student, avid traveler, personal finance maven, and investment leader, her passion is connecting people and ideas across the U.S. and globally. Jodi resides in San Francisco, California with her husband and French Bulldog.
---
Having grown up in the investment industry, I've always admired the company Charles Schwab. I'm a long-time client, and they've been a long-time business partner. With West Coast mindset and innovation, they've forever changed the way Americans invest.
Yet I knew less about the man whose name is on the door. Halfway through reading Charles Schwab's recently-released memoir "Invested," my husband asked me what I thought.
"He's a leader who eats last."
He nodded, knowing exactly what I meant.
We're both fans of Simon Sinek and his iconic leadership ideas. With the release of Simon's latest book, we've been talking about the two books that have to-date been the twin pillars of his ideas–Start With Why (2009) and Leaders Eat Last (2014).
The main message in Leaders Eat Last is simple–successful teams are the result of leaders who create environments where people are inspired to collaborate in advancing a shared vision.
A great leader knows it's not about being in charge, but taking care of people in his charge. She knows she is not responsible for the customer, but for the people who are responsible for providing the valuable product or service to the customer. Simon describes great leaders as those who create a "Circle of Safety."
"When there is a circle of safety, the natural human reaction is trust and cooperation. When we do not feel safe in our own environment, the natural human reaction is cynicism, paranoia, mistrust and self-interest."
–Simon Sinek
Put a good person in a bad environment, he will tend to perform poorly. The reverse is also true. Leaders set the conditions to create a safe environment.
While these leadership concepts are not necessarily new, Simon's Leaders Eat Last illustrates his points through masterful storytelling– with examples spanning the military to big business, from government to investment banking.
Simon's stories have driven these ideas into my head and heart, so much so that when I read about the man Charles Schwab–how he sought to make his employees financially whole following a failed sale to Bank of America; felt so terrible at having to lay off employees following the burst of the dot-com bubble that he personally set up a tuition fund for laid-off employees to return to school; and acquiesced to his team's proposal to put his name out there in a "Talk to Chuck" advertising campaign towards the goal of rebuilding client trust–the only way I could describe the person I was reading about was "he's a leader who eats last."
Leaders Eat Last showed me visuals of what great leadership looks like. I know it when I see it, and when I don't.
It reminds me that my own leadership involves my head. But most importantly, it starts with my heart.